Sunday, February 17, 2008 at 15:30
This poem "Light," by Russia's first Nobel Prize laureate in literature, can be read in the original here.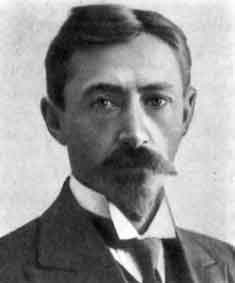 No emptiness, no darkness waits
But faceless light, the sire of time ...
By midnight gloom, no church bell chime:
You stare and see in blackest shapes
Above you endless, hueless sky,
An inner arch; a window wall
–
Far, narrow, blind
–
evades the eye.
It blinks in secret if at all,
Eleven hundred years, each night ...
Beside you now do crosses weep,
Stone backgrounds, the delicate plight
Of hidden buried saints who sleep
In awful prayer in their moss,
Having achieved by unsaid ways.
Before the throne two ingots cross
And in their blackness bend in praise.
And do you see its hard embrace
For Him who suffered for His grace?
In secret our unseen guard, He
Shines light beyond the darkest sea.