Monday, June 30, 2014 at 13:45
A work "These false sweet days" by this French poet. You can read the original here.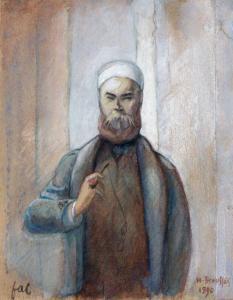 These false sweet days, O my poor soul, now wane:
The brassy vibes now bid us sleep the night.
So close your eyes, poor soul, in homeward flight;
The worst of all temptations: flee ill fame.

Illumined days in hailstones long of flame,
All hillside grapes so crush'd in harvest's blight;
Amidst the valley sky, all blue and bright,
The singing sky that cries for you by name.

Wax pale and leave but slowly, with joined hands:
What if past days devour'd tomorrow's plans?
What if past madness were to come anew?

Are we to purge again these memories borne?
Mad surge, far greater yet than all we knew!
O, go pray now, go pray against the storm.